Setting Up Your Email Account in Outlook 2003
Introduction
The following step-by-step instructions with added images should help you set up your email account in Microsoft Outlook 2003. Please follow them carefully!
Step 1
In Outlook 2003, open the E-mail accounts wizard (Tools -> Accounts), select "Add a new e-mail account" and click Next.
Step 2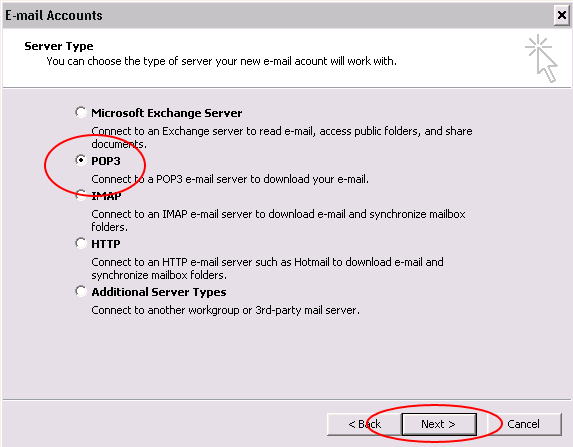 Select POP3 for server type and click Next.
Step 3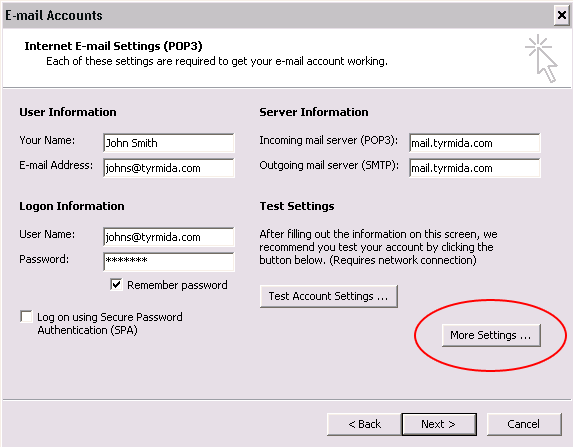 Complete the fields as follow:
Your Name

Your real name that you want people that receive email from you to see

E-mail Address

Your full e-mail address

Incoming mail server

mail.tyrmida.com

Outgoing mail server

mail.tyrmida.com

User Name

Your full email address

Password

The password for your email account that was given to you
And Click 'More Settings'
Step 4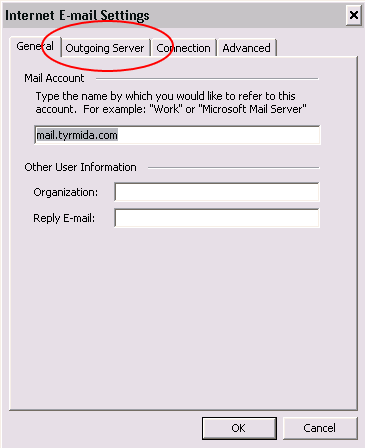 Click the 'Outgoing Server' tab in the new window that opened up.
Step 5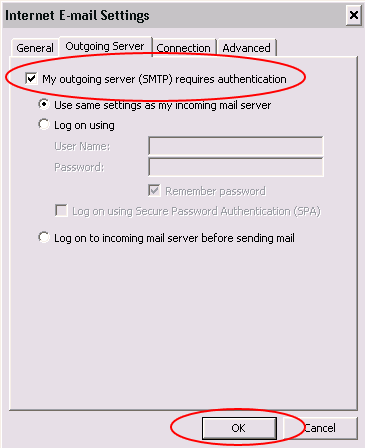 Tick the box that says "My outgoing server (SMTP) requires autentication" and click OK.
Step 6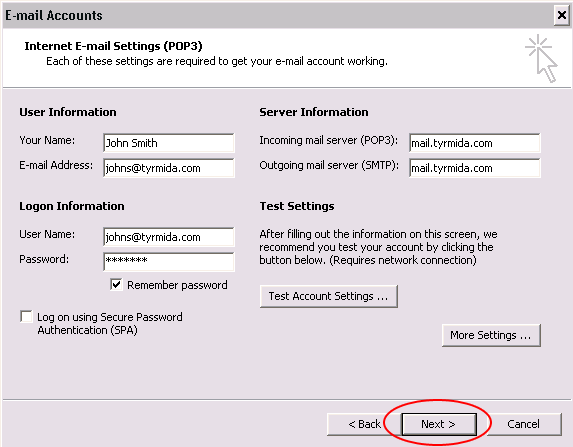 Click Next.
Step 7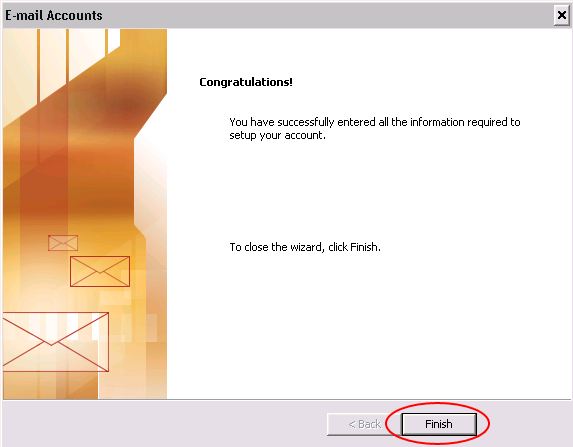 Click Finish.